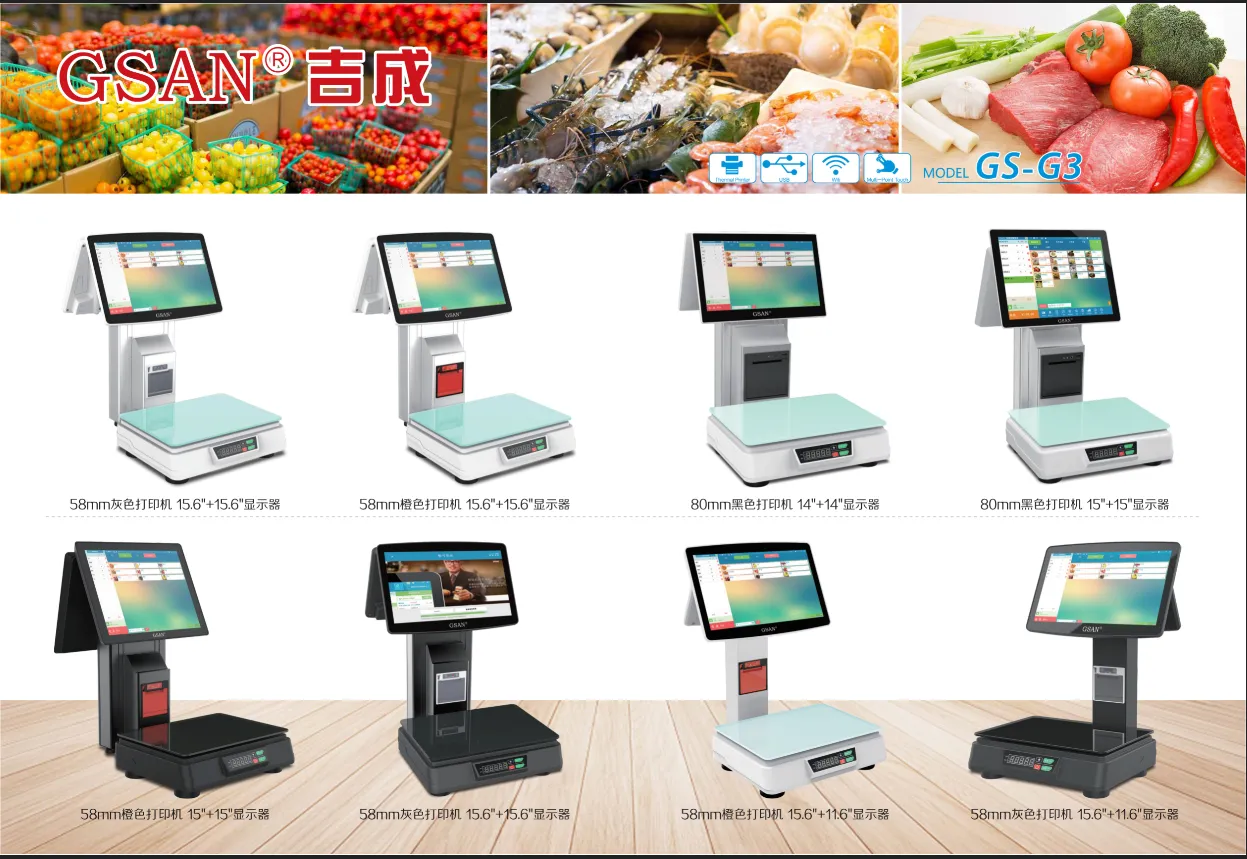 Warmly welcome to our news report, Glad to know that you are interested in our POS Weighing scale and related products, as a professional manufacturer we would like to cooperate with you.
Guangzhou City GSAN Science & Technology CO.,LTD was established in October 1998. GSAN is a high-tech company with R & D, production, management, sales and service together. We're mainly engaged in POS System, POS weighing scale, Cash Drawer, POS receipt/barcode printer, barcode scanner, magnetic card reader & writer and other related products.
The products are suitable for: retail, cooked food, fruit shops, vegetable shops, agricultural and sideline products shops, aquatic shops, dry goods stores, etc. PC-G3 POS weighing scale said to use the current popular ultra-thin industrial design style, said the main body is all aluminum alloy body, It can be equipped with a 15.6-inch high-resolution LCD screen and a tablet-like capacitive screen, and an integrated 80MM wide receipt thermal printer can easily meet various weighing needs. The most beautifully designed large weighing platform is more fashional. The weighing that meets the maximum weight, and improve the weighing efficiency of the cashier and save effort and effort.
Slim and stylish: 15.6-inch 1366 * 768 resolution LCD screen with ten-point capacitive touch, ultra-thin, practical and elegant . It can support dual-screen design, 11.6-inch customer display or 14" +14" dual screen to meet customer visual needs.